LOCAL TEA
Camomile Tea
In Loenhout they know what to do with flowers. LocalTea's tea blend with green tea and a flower parade of soft chamomile, soothing marigold petals, lavender and fresh lemongrass has been lovingly put together by the LocalTea tea makers. Strengthening and soothing at the same time. A beauty in a tea bag that relaxes you.

Order Until 4 pm for Next Day Delivery

Order unitl 4 pm the day before for next-day delivery.
Ingredients

Chamomile
Green tea (BE)
Marigold
Lemongrass
Lavender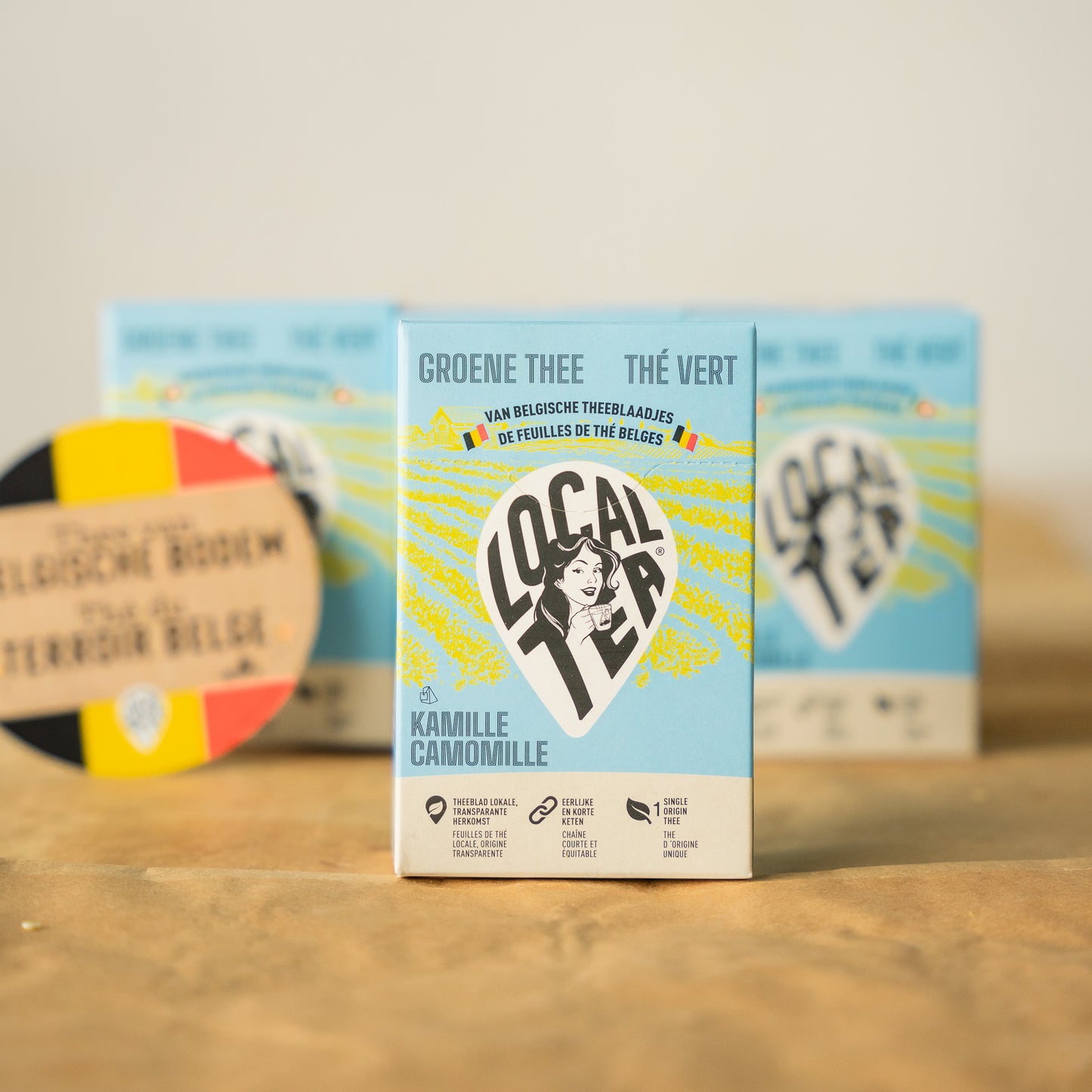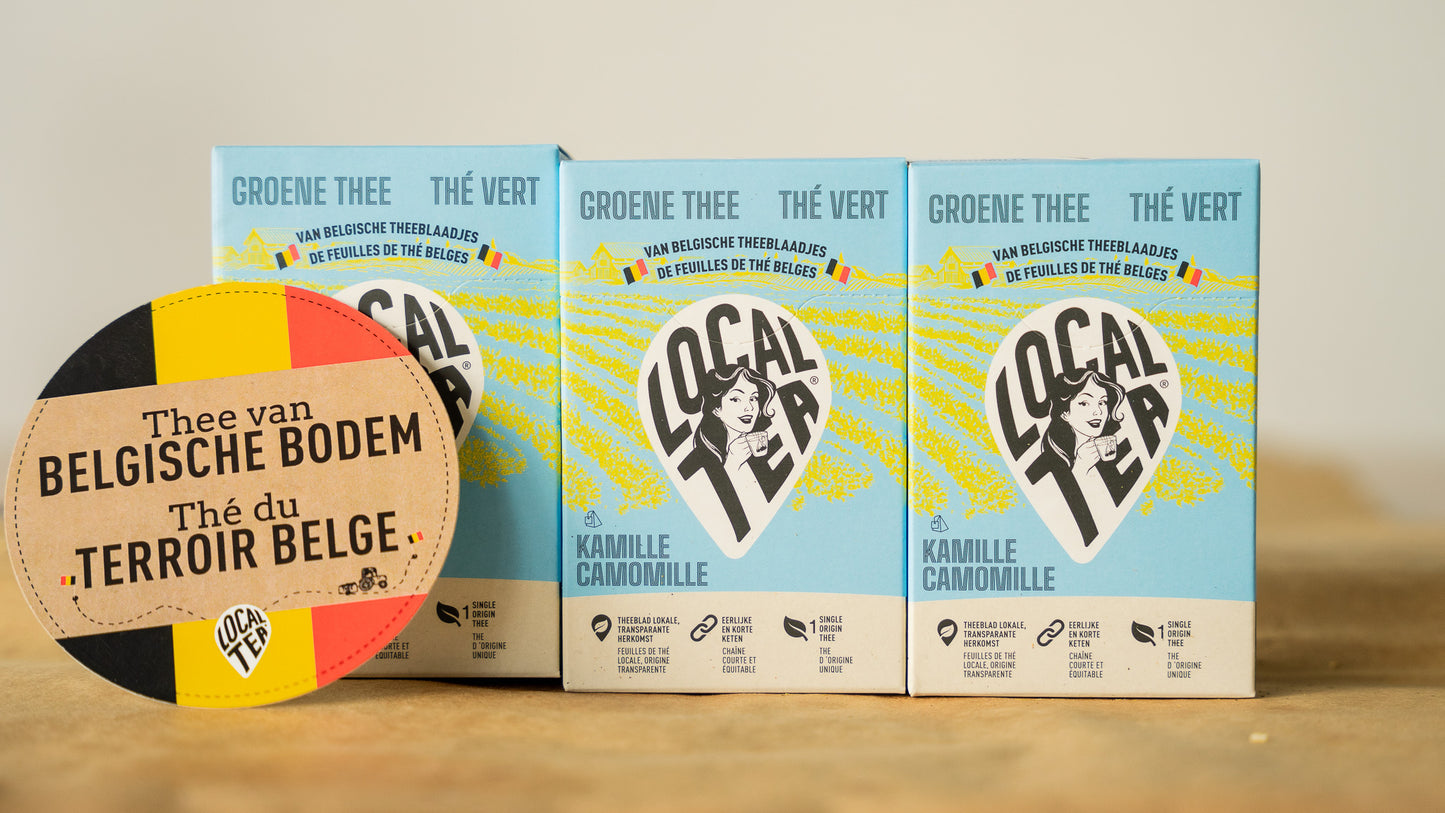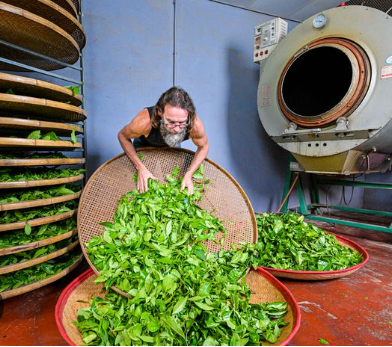 In China they know how to make the best tea. Fresh, picked with a connoisseur's eye, lengthened with precision, rolled and dried. The Camellia sinensis is the original plant of all 200 types of tea.

Real tea is drunk with respect in China. In the long chain from plant to glass, as we know it in the Belgium, much of that respect is lost.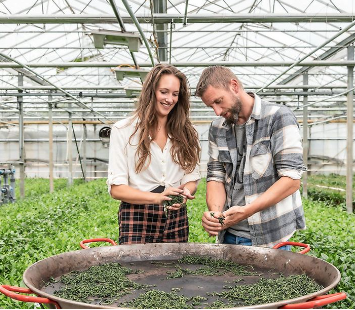 LocalTea started looking for tea plants that are more resistant to growing in a cooler climate. After a search of many years, they have made a nice selection. And with that they have created the first large-scale tea plantation in Western Europe!

From cultivation, harvest and finally processing to a delicious cup of fresh quality tea: at LocalTea they do everything themselves, starting from harvesting their plants from their plantation in Hoenhout, Belgium.
From plant to tea glass, transparent and fresher than fresh, so that all the positive properties of the tea leaf are preserved!