GÉRARD BAKERY
Panettone
Panettone, the taste of a Christmas Tradition!
Experience the authenticity of Italy with our traditional Panettone filled with candied fruits which is our exquisite creation for the festive season. Pieces of candied oranges and lemons, Corinthian raisins, a touch of vanilla, and a subtle note of rum come together to offer an unparalleled taste experience. Our brioche, the result of a triple fermentation spread over three days, provides an incredible softness, a testament to our 72 hours of dedication to perfection. Celebrate the holidays with this exceptional Panettone, a masterpiece born from the passion of Italy.

Shipped out on Friday

If your delivery address is not in one of our delivery areas your Panetonne will be sent out by post or to a pickup point on Friday.
How long does it stay good?

Thanks to our meticulous long fermentation process, your Panettone will maintain its delectable flavor for a minimum of two weeks.

For optimal freshness, we recommend keeping your Panettone wrapped in its plastic bag. This simple step ensures that every slice preserves the rich taste and texture we've lovingly baked into it.

And that's not all! We've gone the extra mile in our quest for perfection. Our dedicated research has led us to source the finest boxes directly from Italy. These specially designed boxes are not just containers; they are guardians of freshness, ensuring that your Panettone remains as luscious and flavorful as if it were baked today.

From our oven to your doorstep!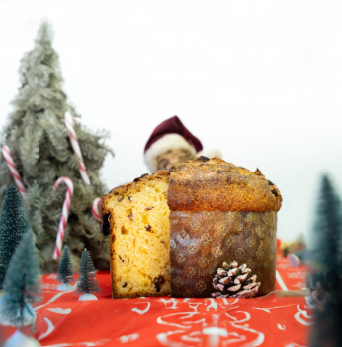 ⚠️ Our Panettone is available for nationwide delivery ⚠️
That's right, even if you reside outside our regular delivery zones, you can still experience the heavenly taste of our artisanal Panettone. Choose from two convenient options:
Collapsible content
Home Delivery

We'll send the Panettone straight to your home by post, ensuring a hassle-free and delightful experience.
Pick-Up Point

Select a pick-up location convenient for you, and we'll deliver the Panettone there. You will be able to pick the pick-up location point after your purchase.
Your Opportunity to Surprise Somebody
Make your family member or friend's Christmas memorable with Gérard Bakery's Panettone!