TOFFE PEREN - BONNES POIRES
Ginger Pear Juice
Pure pear with that little bit more. This duo stimulates your papillae. We introduce to you pure pear with ginger.
Order Until 4 pm for Next Day Delivery

Order unitl 4 pm the day before for next-day delivery.
Nutritional Values

Average Nutritional values (per 100ml):

Energie: 234.1Kj / 55.3kCal
Fats: 2.24 (Of which saturated fatty acids: 0.005g)
Carbohydrates: 12.7g (Of which sugars: 8.1g)
Protein: 4.3g
Salt: 0.0095g
Citric acid: 0.5%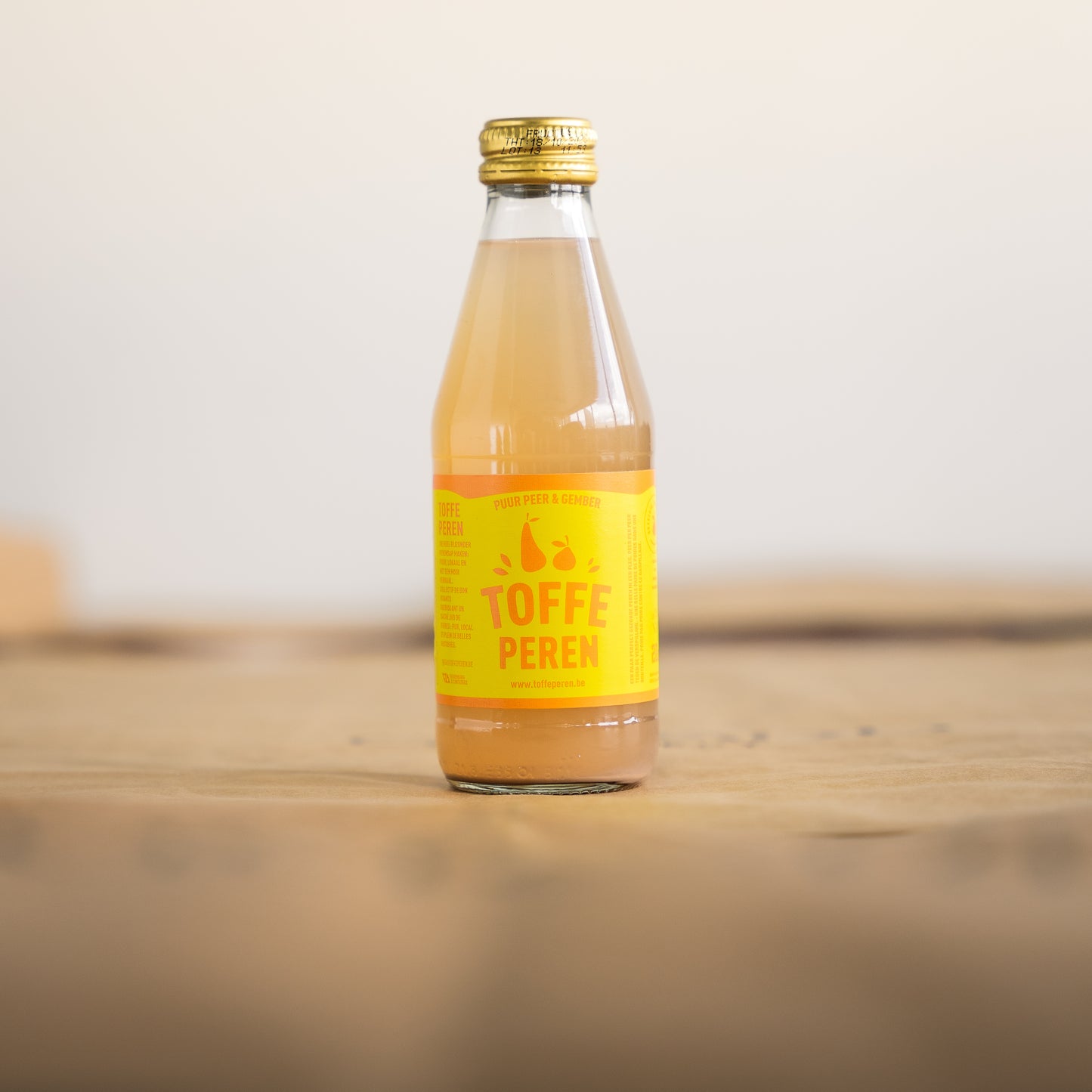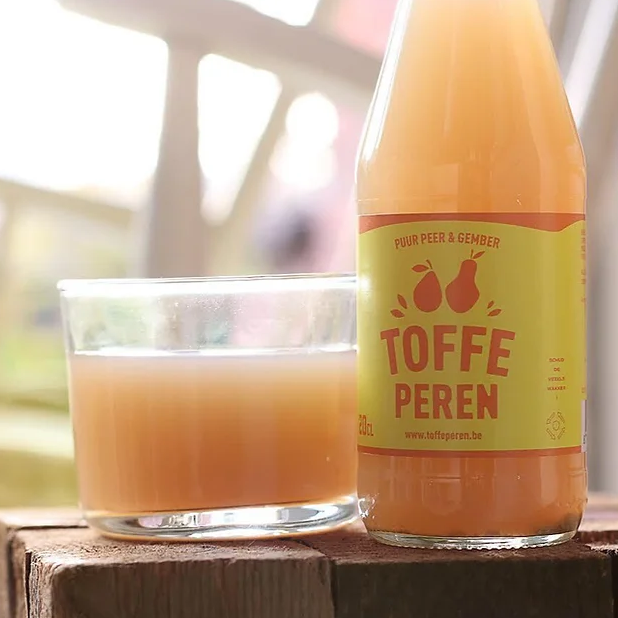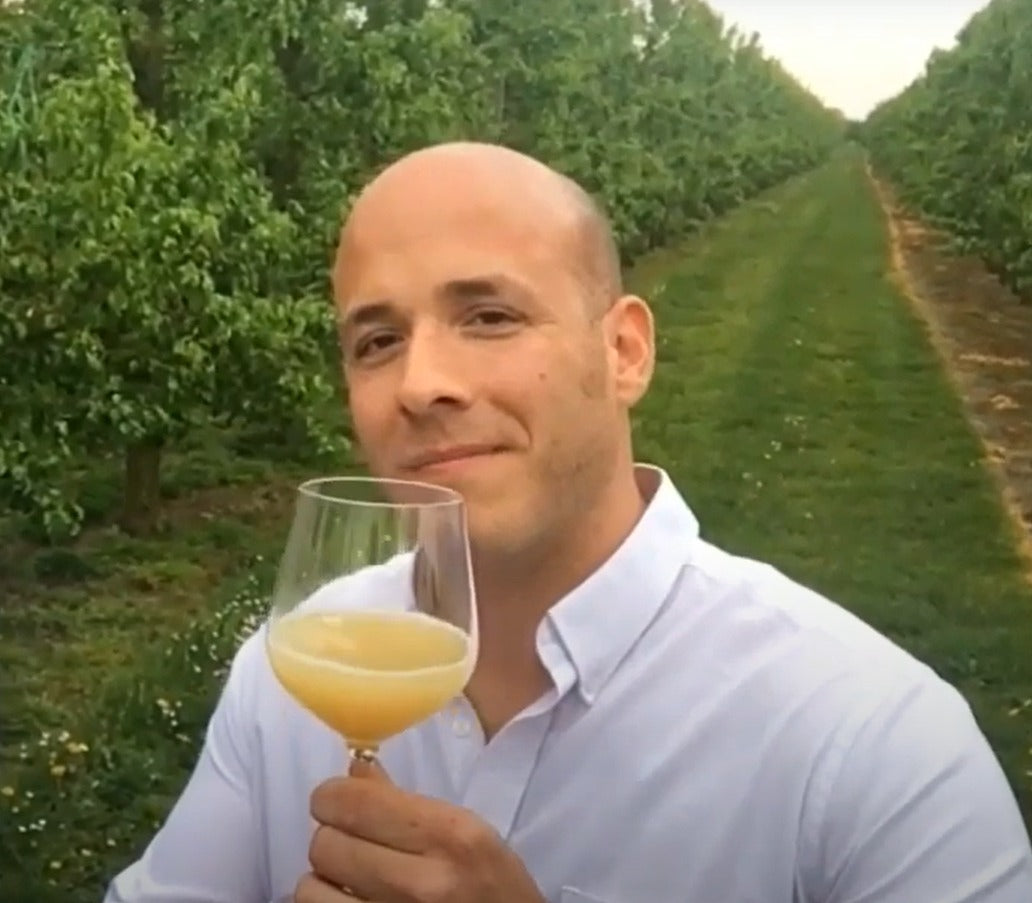 Every day, Mother Nature gives us so many precious things. We are grateful for this and want to pass it on to our children.
A wealth of healthy and delicious fruit grows on our Belgian soil. Unfortunately, there are obscure economic and aesthetic reasons why huge stocks of fruit are destroyed every year.
With these surpluses, a lot of delicious cool pears disappear. Toffe Peren wants to recover these stumper fruits. In this way, they want to contribute to a more sustainable and conscious world.
What Makes Them Unique?
Their 100% pure pear juice is simply 100% pure pear juice:
No added sugars or preservatives
No dyes or flavorings
No derivatives or opiates
No additives or sedatives, just two superlatives: Conférence and Pear.