IRO MATCHA
Matcha Tea
The 100% organic, Premium Ceremonial Grade Matcha tea from IRO comes from the Kagoshima region, on the island of Kyūshū in the south of Japan.
It has a full, rich and refined flavour. The perfect froth. It provides exceptional health benefits thanks to all the nutrients and antioxidants contained in the tea leaves.
One 30g tin of IRO Matcha is enough to prepare around thirty bowls of tea.
Order Until 4 pm for Next Day Delivery

Order unitl 4 pm the day before for next-day delivery.
How To Prepare? - The Match Ritual

Take a small spoon of premium ceremonial grade IRO Matcha Tea. Strain the powder through a little strainer into a bowl (this step is optional but strongly recommended)

Pour in 10to 15cl of simmering water of between 70° and 80°C (Caution: boiling water alters the flavour and destroys some of the health properties of Matcha tea).

Whisk in a "W" movement with a Chasen (bamboo whisk) until you obtain a nice froth on the surface. You do this by making small back-and-forth movements with your wrist.

Time to taste! Drink it immediately and enjoy your IRO matcha tea moment. This brief and simple ritual helps improve your health every day, thanks in particular to Matcha tea's exceptionally high antioxidant cotent.
How To Store

Matcha tea is a delicate, 100% natural product. Take care to close your IRO Matcha tin properly after every use and store it in a cool, dry place for maximum freshness and health benefits.

Once opened, we also recommend you seal the freshness pack inside the tin (e.g. with an elastic band) to prevent your Matcha tea from coming into contact with the air. In this way, it will keep better and for longer
Regular price
Sale price
€29,90 EUR
Unit price
per
Sale
Sold out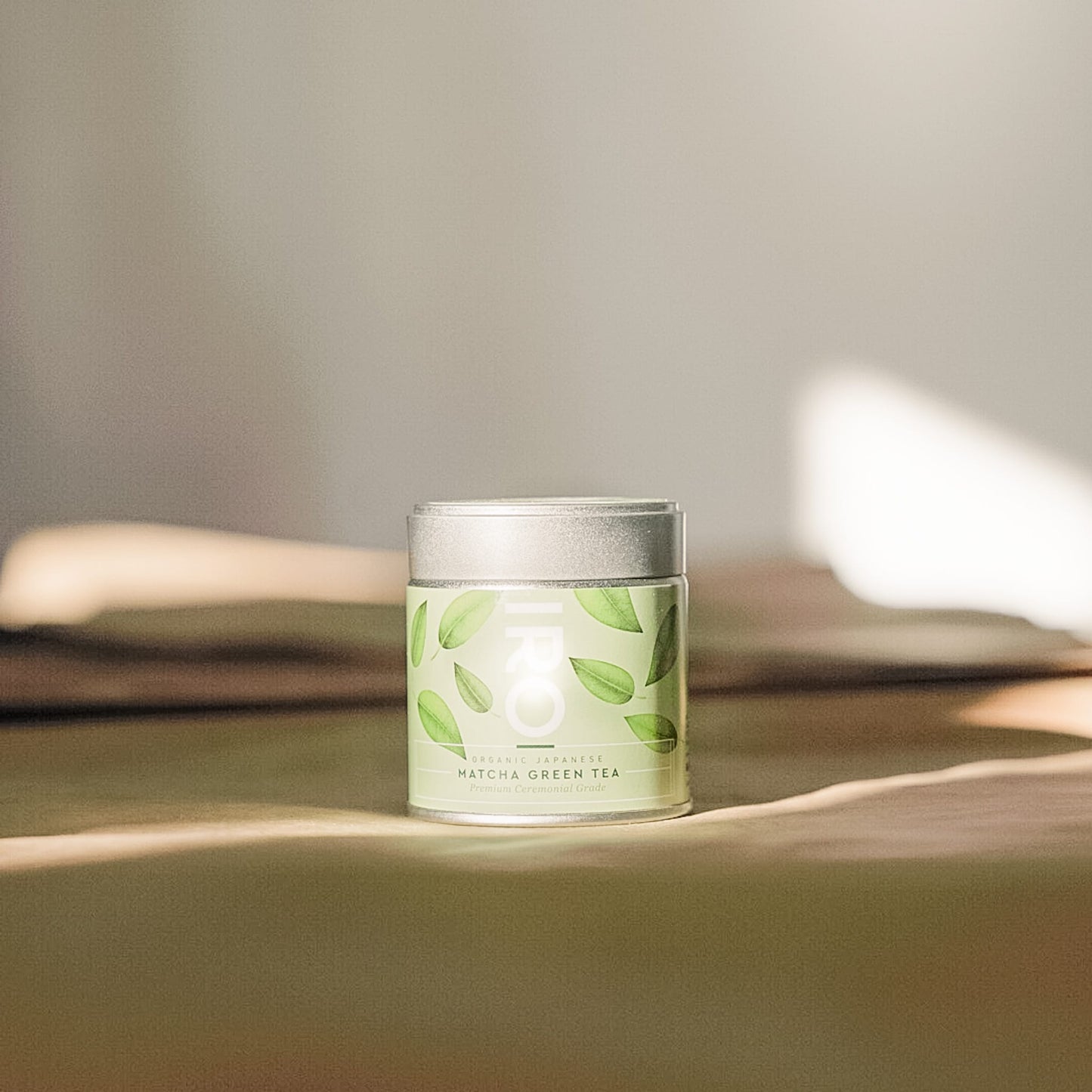 The Matcha Ritual - How To Prepare?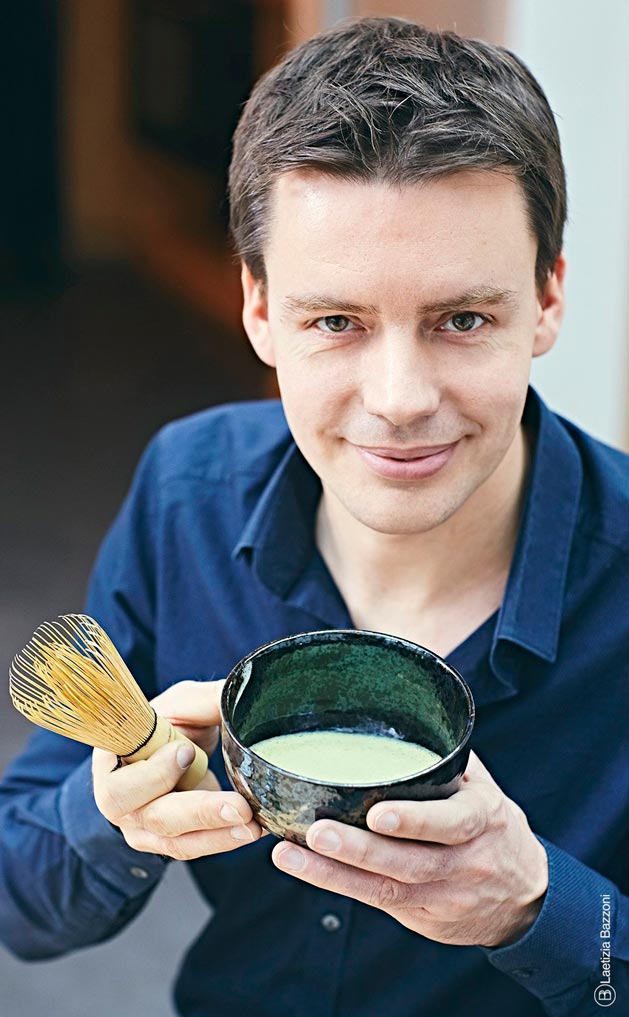 François - The Founder
From the outset, it is a story of love at first sight. François was celebrating his birthday in a Japanese restaurant and he was offered a Matcha tea. The ritual, the fact that it was in a powder and not in a teabag, the froth and of course its unique flavour triggered him.
He immersed himself in Japanese culture and discovered all the benefits of Matcha tea which he decided to share in Brussels. He searched. Long and hard. And he selected the best Japanese producers, those who offer superior quality Matcha tea, who produce exclusively 100% organic products in harmony with the natural environment.
As a daily consumer of Matcha tea, he feels more alive, more energetic, more efficient and, at the same time, more "zen". As someone who is quite stressed by nature, little by little, he experience the increasingly calming effect of his breakfast ritual throughout the day.
Amazed by its rich, pure colour, the name he choose for his Matcha tea speaks for itself: IRO, which means "colour" in Japanese.
Cultivation & Production of Matcha
Shading & Harvesting
Three to four weeks before harvesting, the tea plantations are covered with a tarpaulin that only lets through 10% of the sunlight. In this way, the plants try to compensate for the lack of sunlight and the leaves fill with chlorophyll and amino acids, giving them their unique smooth and subtle flavour. In a certain sense, the plants go in search of the best of themselves and give it to their leaves.
For superior quality Japanese Matcha tea, the best young leaves are harvested with great care in the spring. They are then immediately steamed over water vapour to block the oxidation, retain their beautiful green colour and preserve all the beneficial substances they contain. They are then dried gently in various stages to be able to extract all the aromas.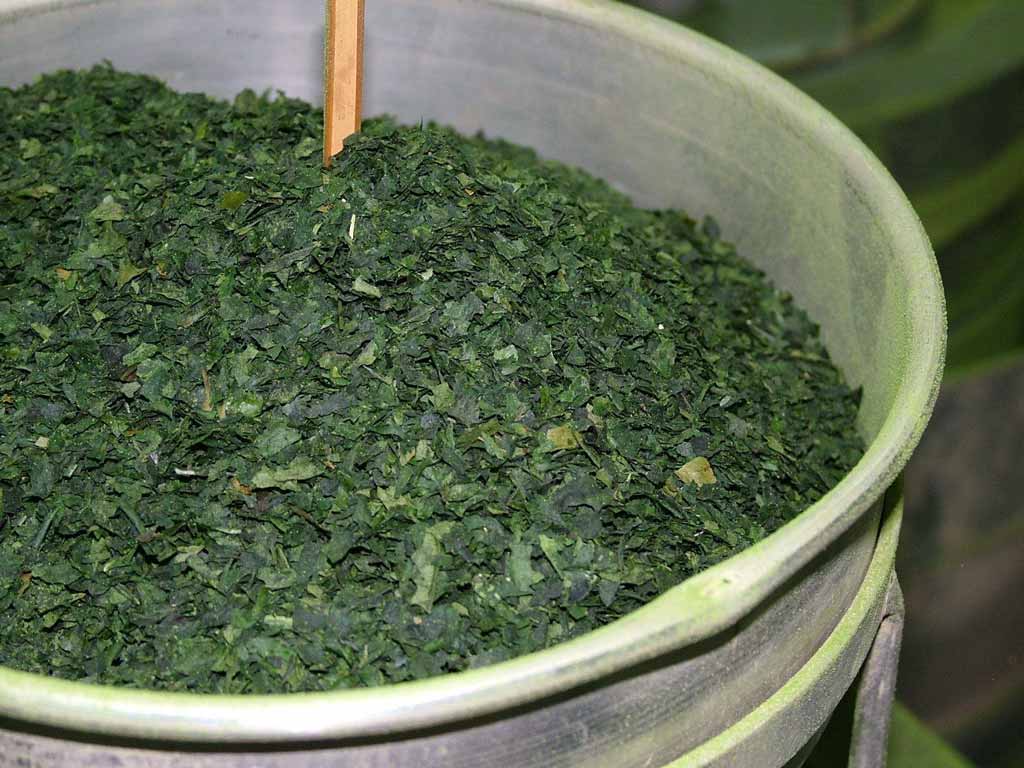 Tencha & Milling
Iro then only keeps the best of the pulp of the leaf, removing the twigs, the stems and even the veins. What is left of the leaves is sorted according to colour, flavour and aroma to create the different qualities of Tencha, the raw material of Matcha tea.
The final stage consist of slowly reducing the Tencha leaves into an extremely fine powder using granite millstones. This traditional process, which only produces 30 to 40g of precious powder every hour, preserves the colour, flavour and all the nutritional components of superior quality Matcha tea.